Executive Presentation Skills: Speak and present at your best!
Voices of Leadership
Would you like to reach the next level of your presenting skills?
Your personal success is directly linked to your ability to communicate. Tonality, the sounds your voice makes, aside from the words, counts for more than 38%. I can help you to create persuasive business messages and deliver them with impact in all business and speaking contexts!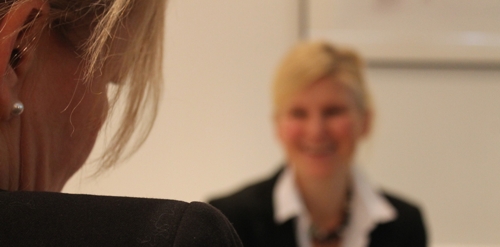 As a result you will speak with more power and ease, which helps to have high succeed in sales, especially when closing the deals, as well as in board meetings and media interviews.
Participants liked most: "personal guidance and correction to one´s posture and voice", "concrete techniques to use right away" and "how easily one could get to discuss about some very fundamental issues of one´s personality".
References
Andrea Sutter-Münz, senior consultant, ICG, Austria
Katri is the perfect consultant for that issue, energetic, funny, friendly and competent, she guides you to your boarders. Just do it again, it´s great!
Eva Grieshuber, Consultant, ICG, Austria
Extremely funny, highly insightful and practical – Katri´s approach combining expertize and credibility in such wonderful way.
Günter Kradischnig , Consultant at ICG, Austria
Very interesting and entertaining minitraining. Katri-Liis Vainio has a lot to say and and impressingly much energy to transfer her knowledge.
‪Iris In-Wai Yu‬‬‪, Senior Consultant at IBM ‬
Katri-Liis is a very professional vocal coach, and one of the best teachers I have met. She is capable of knowing the underlying problems of students' singing, and her advice is highly insightful. She is a person of integrity and is easy to work with. She is a recommendable vocal coach, music teacher as well as business partner.
My clients include also: The city of Espoo (Finland); The Finnish Prime Minister´s Office; The Trade Union of Education in Finland (OAJ); Regional State Administrative Agency (AVI) of Finland; Tekla and Tekla International in Finland, OHIM (The Office for Harmonization in the Internal Market) Academy Prague Alexandria banking and investing Finland; IF Insurance company Finland; GS Hydro; Incap Finland and Estonia; Anvia TV Finland; Stora Enso Finland; Sivex Oy Finland; Innotiimi Oy Finland; ICG (Integrated Consulting Company) Austria; Treasure Coaching Finland; Taidontie Finland; Brunnen Communications Finland etc., as well as from open workshops in South Korea, Belgium, Czech Rep, Sweden, Estonia, Lithuania etc.
Please reach out to discuss opportunities starting from individual 2-h-coaching or 0,5-1 day group trainings. As travelling at least twice a month, it is easy to mobilize for training in different EU Member States and outside the EU.